LuXout Shades Roller System
Roller shades should be manufactured using the LuXout Roller Shade mechanisms with specifically designed grooved 40mm or greater aluminum tubing. The specified fabrics should be formed and held into the tube with locking tape. The clutch side control units should be manufactured of glass filled Nylon 6, with an acetal sprocket and sprocket guard and include a locking spring.
The operating chain should be No. 10 size in metal to ensure reliable performance. The brackets used should be made from mild steel, zinc plated and powder coated and be suitable for top or face mounting.
A spring idle end mechanism should be located at the opposite end to the control mechanism. This provides a more secure fit of the shade between the brackets and enhanced smoothness of operation.
The clutch side control unit should be fitted with a center plug that ensures the mechanism operates smoothly even under extreme loads.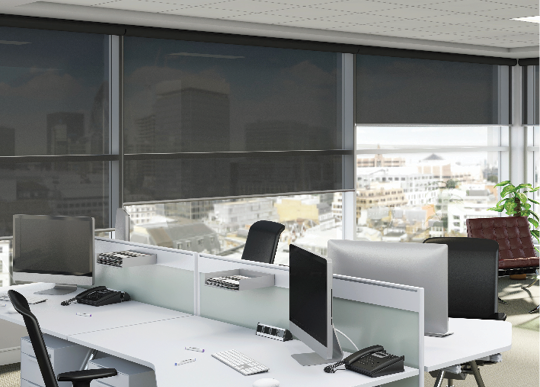 Maintenance
All of the LuXout Roller Shade System components are manufactured using aluminum painted steel and plastic. They do not present any corrosion problems in normal environments. The system has been designed for a smooth operation, together with a rigidity to prolong the window shades' working life. Complete AIA specifications are available.
LuXout Shade, Fascia & Cassette Roller Shade System
Roller shades with cassettes should be manufactured as per the standard LuXout Shade Systems and include the specially designed powder coated headbox system with dedicated top or face mount brackets. In the specifications, the user has the choice between a single colored extrusion in dedicated color or a fascia which can incorporate the same fabric or contrasting fabric used on the roller shade.
LuXout Shade Cable Guided Roller System
Roller shades with cable guided systems should be manufactured as per the standard LuXout Shade Systems and include dedicated brackets, PVC coated cable and glass filled nylon plastic base.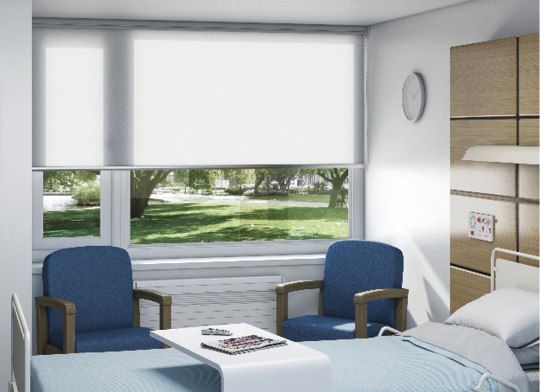 Performance
To ensure a positive performance, all LuXout Roller System units are manufactured using prime quality plastic materials and a dedicated steel locking spring. The idle end will lock into the bracket with the unique bracket securing pin for safety and installation.
Operation
Manual operation is with No. 10 metal beaded chain to raise and lower the shades. All shades must be compliant with the child safety standards. Motorized operation is by low voltage or AC powered motors. 5 Channel radio frequency controllers are provided to control up to 5 groups of shades. Contact closure for device automotation also available.
Hembar
The hembar should be aluminum and covered with fabric on room side. Hembars are available with the fabric formed and locked into the top part to leave the bar exposed or can be half wrapped (standard).